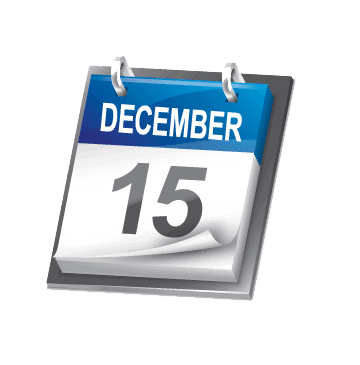 Are you Enrolled?
Open Enrollment for Health Insurance Plans starting on January 1, 2017 is coming to and end in 15 days.
December 15, 2016 is the deadline for open enrollment for all plans starting on January 1st.
If you have already taken care of your enrollment, you can sit back and relax.
But if not, now is the time to take action and make sure your enrollment is taken care of.
What can 15 minutes get you?
In a 15 minute phone call, we can take care of the following for you:
Review available plans
Help you understand coverages and options
Help you select the best plan for you and your family
Help you get all the tax credits and cost sharing benefits
Track your plan to make sure you meet deadlines
And most importantly, WE CAN COMPLETE THE ENROLLMENT FOR YOU!
This means you won't have to hassle with the healthcare.gov website or spend hours online and on the phone completing the enrollment yourself.
We take care of everything for you. Beginning to end, soup to nuts. It's all done in a 15 minute phone call.
What to do next?
Simple, schedule a time for us to talk.
Does text work better? No problem. Text us at 801-923-8501 and we'll arrange a time that works for us to get your enrollment taken care of.
Deadlines are never fun to push. Let's get your enrollment taken care of sooner than later and save yourself the stress and headache.