If you've been looking for new health insurance, you've probably heard of or come across the Marketplace before. There are a few Affordable Care Act (ACA)-compliant Obamacare plans available there. Despite the fact that the majority of insurance programs you are likely to encounter are Obamacare health plans, there are only a few non-Obamacare choices available through the health insurance marketplace.
These plans can be purchased at any time, even right after the Open Enrollment Period has expired. Short-term health insurance coverage is available and can only be purchased from reputable brokers, insurance agents, and some insurers. You can also obtain them from online insurance providers. Besides, they deliver significantly less comprehensive coverage as opposed to ACA-compliant plans. Their lack of coverage has led many states to disallow them.
Many people are under the impression that the only way they can receive short-term medical care is through temporary health insurance. To them, it may appear that the implementation of Obamacare is doomed to a year or more of unnecessary delays. The truth, however, appears to be quite different. There are Obamacare health insurance plans available for as little as a month to fill a gap in coverage or for many years.
Spend some time learning what your short-term health insurance does and what it does not cover.
When placed side by side with standard health insurance policies, short-term plans offer less coverage.
Short-term insurance policies provide fewer benefits than Obamacare. All Obamacare plans will have to include coverage for the most basic health benefits as a result of the Affordable Care Act. There is coverage for maternity care, pre-existing conditions, mental health care, emergency services,  and prescription drugs.
Is It Possible to Get Short-Term Health Insurance Through the Marketplace?
In order to comply with the standards of the Affordable Care Act, health insurance programs that can be accessed for a limited length of time must meet certain criteria. This means that you will not be able to find such plans in the Marketplace as of right now. Only ACA-compliant plans are available on the Marketplace throughout Open Enrollment and Special Enrollment Periods, as well as during other times of the year. On both the HealthCare.gov and the Skyline Insurance official websites, you will notice that the only health insurance plans available are short-term health insurance policies. It is instead possible to obtain full coverage.
You can obtain short-term or long-term health insurance through marketplace plans, depending on your needs. Short-term plans are often only valid for a period of thirty to ninety days. Short-term insurance for up to a year may be available to you, depending on your circumstances and needs.
Short-Term Health Insurance Can Occasionally Be More Expensive Than Obamacare
It cost $107 a month for an individual and $258 for a family to have a three-month short-term plan in 2018. Obamacare is more expensive when compared to short-term health insurance. Nonetheless, a handful of government subsidies are available for Affordable Care Act policies. In general, they are far more affordable than short-term insurance.
Skyline Insurance enrollees in 2019 had monthly Obamacare costs under $50/month after subsidies, according to the company. Almost one-fifth of all Skyline Insurance members paid no monthly premiums at the time of enrollment.
When looking for health insurance, you can compare Obamacare plans and see if you qualify for a subsidy or perhaps a tax credit. Enter your zip code in the box below to see plans and pricing in your area.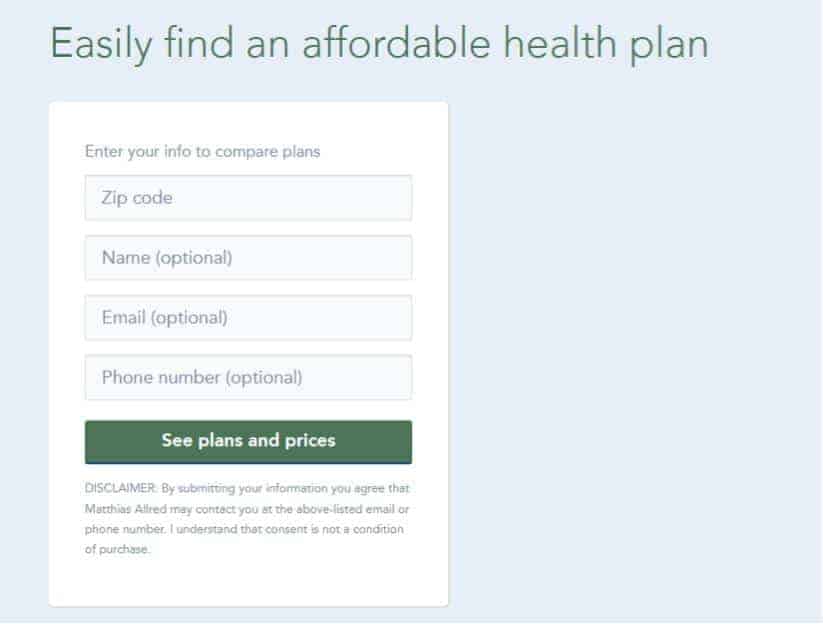 Short-term health insurance plans may be less expensive than Marketplace plans even if you do not qualify for a subsidy. These plans are more affordable, but they cover limited types of care and would usually come with much higher deductibles. So even with lower premiums, the actual cost of using the insurance may be higher.
Do Short-Term Health Insurance Policies Cover COVID-19 Testing and Treatment?
Always be wary of deceptive material concerning short-term health insurance policies and COVID-19 testing. While an insurance agent may make high claims that screening is included in a short-term plan, this may not always be the case. Lab benefits are not always included in a handful of short-term policies. 
Since short-term health insurance policies do not cover pre-existing conditions, you would not be covered for COVID-19 therapy if you had any symptoms or had acquired coronavirus and were still asymptomatic at the time of enrollment.
Even though total lifetime hospital benefits are up to the amount required to cover COVID-19 therapy in the case of hospitalization, many short-term health insurance policies feature daily benefit limitations. Furthermore, the daily hospitalization benefit amount would frequently exceed the daily benefit threshold.
Assuming there is a gap in my health insurance coverage. What other alternatives do I have?
Additionally, there are very few different forms of financial coverage accessible to you.
Obamacare's health care plan/marketplace. To receive health insurance through the Marketplace, you must enroll yourself in the Affordable Care Act or Obamacare. Visit this page for additional information on the available options and associated fees.
Medicaid. You may be qualified for Medicaid with respect to your expected monthly income. By visiting this page, you can assess your eligibility and thus proceed with processing your online application. 
Medicare. When a person reaches the age of 65, he or she becomes eligible for Medicare. Please contact us at 801-396-8200 to enroll.
COBRA. If you lose your job, you may be eligible for COBRA. This will help provide you with the same health insurance as you received from your former employer. However, you can keep your current insurance through COBRA, which is more expensive than the Marketplace. If you want to check out what makes them distinct from one another, you can compare and contrast the Affordable Care Act with COBRA health insurance.