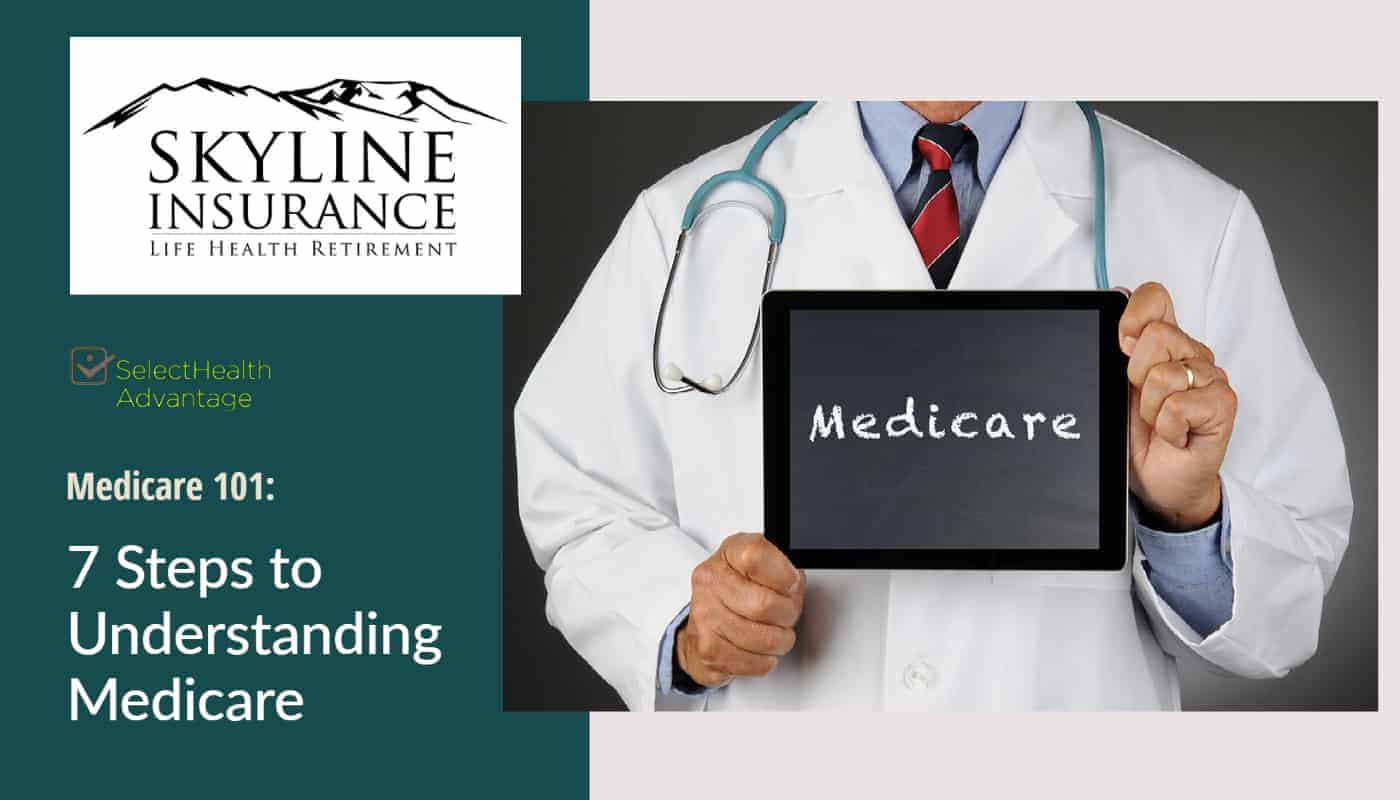 Generally, you're eligible for Medicare if you (or your spouse) worked for at least 10 years and contributed taxes to fund your Medicare benefits, are 65 years or older, and are a U.S. citizen or permanent resident. If you're younger than 65, you may qualify for coverage if you have a disability, End-Stage Renal Disease (ESRD), or Lou Gehrig's Disease (ALS). Medicare is divided into Original Medicare which composes of part A and part B, Medicare Advantage which composes of part C, and Medicare Prescription Drug part D.
Part A is your hospital coverage. Part B is your medical coverage where you pay a premium each month depending on your income. Part C known as the Medicare Advantage plan combines your hospital, medical, and typically, even your drug coverage into one complete plan where you may need to pay an additional premium each month. Part D is your prescription drug coverage only.
There are also Medicare Supplement or Medigap plans which cover some of the costs Original Medicare doesn't cover. There is an additional premium for Medicare Supplement Plans.
It's also important to review your drug formulary on an annual basis to ensure there haven't been any coverage changes that will affect you. Review your plan to make sure that it still suits and serves your needs. If you decide to change or shop for another plan then always pay attention to provider and facility network, premiums, annual deductibles and out-of-pocket (OOP) maxims above the bonus and benefits.
Along with choosing the right plan comes choosing the right company. There are several categories to consider such are: not-for-profit vs. for-profit priority and local vs. national coverage. Be sure to check the company's 5-star quality rating this can tell you about the company's customer service satisfaction and performance.
Always remember the 3 Medicare enrollment periods marking your calendar.
The First-time Medicare Enrollment period is 3 months before your birthday month, 3 months after your birthday month, and your birthday month.
The Annual Enrollment period is every year from October 15 to December 7, you are allowed to make changes and switch plans.
The Medicare Open Enrollment period is for Medicare Advantage members from January 1 to March 31 a one-time opportunity to change plans.
There are also Special Enrollment periods reserved for specific situations.
If you are still planning to work and not retire by the time you turn 65, there are still a few things you need to know. These include delaying Medicare, understanding late enrollment penalties and if they will apply, and when your employer plan coverage is not considered creditable. Also, you can no longer contribute to HSA once you are on Medicare, and you'll automatically receive your Medicare card if you are receiving Social Security benefits.
In conclusion, there isn't a one-size-fits-all option. For more questions and clarifications, give us a call at 801-396-8200.